Welcome to                                   Live Steam Ohio

                     Northeastern Ohio Live Steamers

                      Wednesday Nights Work Sessions

        Work Sessions:       Every Wednesday                

       From:                       Morning to Dusk

      Working on:            Getting the place ready for spring.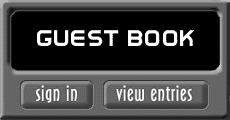 Northeastern Ohio Live Steamers are Actively Recruiting New Members

If You Are Interested In Building A Railroad  

Stop out to our Train Site in Medina, Ohio    

    Our Club Meeting Date

     When:                   February 9th  2014

    Time:                         2:00 p.m.

    Where:                 3654 Lester Rd

   Remember:             Bring what you are working on.

October 05, 2001 all rights reserved. This material may not be         

republished or rewritten without permission..

The webmaster  owner Ken Lege,

Links & Pictures Etc  Property of Original Creator

Please Sign Our Guest Book

And let us know what you think?

Thank's to everyone who has.

Below please find a map to our Railroad Site @ Lester Rail Trail Medina, Ohio

This page was last updated on: February 3, 2014
If you are interested in more information please let us know.

For More Information Please Look Under Map's

Visitors:                 Are Welcomed to attend

                                          You don't need to be a member to attend.

  Northeastern Ohio Live Steamers

  Northeastern Ohio Live Steamers

   3654 Lester Road

   Medina, Ohio 44256

4-4-0 American CP 173 (Railroad Supply, propane fired)                     $12,000

SD 45 Diesel (Hydrostatic Drive Briggs and Stratton engine)        

  $ 5,000

Tank Car                                                                                                     

  $    700

Steam Crane                                                                                              

  $ 7,000

Portable Compressor                                                                                 

$    200

3" Belt Sander                                                                                            

$      75

Craftsman Tool Cabinet                                                                           

$    150                               

Abor Press                                                                                                   

$      75

4" Bench Vise                                                                                              

$      50

Torch Set                                                                                                     

$      75

Surface Grinder                                                                                         

  $    500

Small Atlas Lathe                                                                                      

  $    350

Index Head                                                                                                 

  $      45

10" Rotor Table                                                                                         

$    175

Enco Mill/Drill w/Tooling (Power Table-Digital Readout)                 

$ 1,200

Craftsman Grinder                                                                                   

  $      50 

Jointer                                                                                                         

  $     150

Scroll Saw                                                                                                   

  $     100

Delta Grinder                                                                                           

   $       75

FOR SALE

Please contact

Don Gray

330-832-6314

dongray306@gmail.com