Welcome to                                   Live Steam Ohio 

                         Northeastern Ohio Live Steamers

                       Wednesday Nights Work Sessions

         Work Sessions:       Just waiting for spring now.                 

        From:                       Morning to Dusk

       Working on:             Signal System,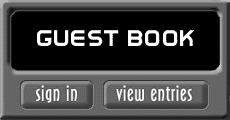 Northeastern Ohio Live Steamers are Actively Recruiting New Members 

 If You Are Interested In Building A Railroad   

Stop out to our Train Site in Medina, Ohio      

      Our Club Meeting Date 

      When:                      April 12, 2015

      Time:                       2:00 p.m.

      Where:                     3654 Lester Rd Station

     Remember:              Bring what you are working on.

 October 05, 2001 all rights reserved. This material may not be          

 republished or rewritten without permission.. 

The webmaster  owner Ken Lege, 

Links & Pictures Etc  Property of Original Creator

 Please Sign Our Guest Book 

 And let us know what you think? 

 Thank's to everyone who has.

Below please find a map to our Railroad Site @ Lester Rail Trail Medina, Ohio

This page was last updated on: March 11, 2015
If you are interested in more information please let us know.

For More Information Please Look Under Map's 


Visitors:                   Are Welcomed to attend

                                            You don't need to be a member to attend.

   Northeastern Ohio Live Steamers

    Northeastern Ohio Live Steamers

    3654 Lester Road

    Medina, Ohio 44256

We all want to run bi-directional, but we all need to jump in to see to it that it gets done. Contact Troy Spear for work schedules at the track and/ or at home in your  workshop projects as well!