Welcome to                                   Live Steam Ohio

                     Northeastern Ohio Live Steamers

                      Wednesday Nights Work Sessions

        Work Sessions:       Every Wednesday                

       From:                       Morning to Dusk

      Working on:            Fall clean up, Signal System, Winter Prep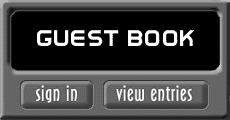 Northeastern Ohio Live Steamers are Actively Recruiting New Members

If You Are Interested In Building A Railroad  

Stop out to our Train Site in Medina, Ohio    

    Our Club Meeting Date

     When:                  November 9 , 2014

    Time:                      2:00 p.m.

    Where:                3654 Lester Rd

   Remember:             Bring what you are working on.

October 05, 2001 all rights reserved. This material may not be         

republished or rewritten without permission..

The webmaster  owner Ken Lege,

Links & Pictures Etc  Property of Original Creator

Please Sign Our Guest Book

And let us know what you think?

Thank's to everyone who has.

Below please find a map to our Railroad Site @ Lester Rail Trail Medina, Ohio

This page was last updated on: October 22, 2014
If you are interested in more information please let us know.

For More Information Please Look Under Map's

Visitors:                 Are Welcomed to attend

                                          You don't need to be a member to attend.

  Northeastern Ohio Live Steamers

  Northeastern Ohio Live Steamers

   3654 Lester Road

   Medina, Ohio 44256

Wednesday work sessions include Installing new signal system.

Track maintenance, Weeding, Ballasting

We all want to run bi-directional, but we all need to jump in to see to it that it gets done. Contact Troy Spear for work schedules at the track and/ or at home in your  workshop projects as well!

Does End Mills, Drills, Reamers & most tooling All Assy's- RotoPHase & Timken Head

$1800

3/4" Scale 4-6-2 Pacific with Drawings

and most castings

$600

Contact Robert Bell  330-573-1989