This page was last updated on: March 13, 2015
Northeastern Ohio Live Steamers

Northeastern Ohio Live Steamers Dues

Full Member: $ 60.00 18 & Older

Spouse: $ 40.00 18 & Older

Associate: $ 30.00 18 & Older

Junior: $ 15.00 10 - 18 Years Old

Regular Club Meetings: Are On the Second Sunday of Each Month

News - News - News - News

The Secretary for Northeastern Ohio Live Steamers

John Murray

108 Erin Ct, Elyria Ohio 44035

neolssecretary@windstream.net

Phone: 440-365-3848

Articles:

Would you like to report on activities or concerns affecti the Club?

Contact the Recording Secretary with a written article for inclusion in the Dispatcher.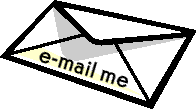 VICE PESIDENT: Pete Yahner

If you have any questions, suggestions, or concerns please e-mail any of the below officers.

Thank you!

Hello All,

I wanted to shout out a huge thanks to all the members who responded to help with phase I installation of signals. We were able to get a considerable amount done yesterday because of those who responded. More information will be discussed at the August meeting. Attached you will find some pictures, but more will be found on the websites. Hope to see you on the rails!

Troy

NEOLS members,

To add to what Troy said, my thanks to Wednesday gang that helped the "Signal group" who have put in a lot of time thinking through and beginning installation for the signal project. This will give us an entirely new railroad to play with. When Troy makes his next call for volunteers, I hope you will consider coming out.

Thanks,

John